Howden / Roots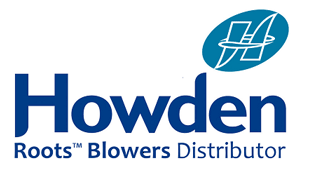 Since 1854, Roots Blowers have been continuously manufacturing and developing the rotary positive displacement blowers under the industry respected name Roots®.
Today, they produce robust, heavyduty bi-lobe or tri-lobe designs that deliver reliable performance with innovative Whispair™ technology for low noise, low pulsation compression.
Roots has its main manufacturing facilities including the original Roots factory in Connersville, IN (USA). The factory produces more than 25,000 machines yearly. You can read about the history of the Roots business on our latest blog, from the old WC Holmes Huddersfield factory through acquisitions by Peabody Holmes, Dresser Roots and GE before finally the purchase of the business by Howden.
Positive Displacement Rotary Blowers and Vacuum Units
Packaged Systems
Replacement Parts, Field Service, and Overhaul Services
Inlet Filters, Silencers, Relief Valves, Lubricants